If you're planning to move to Vietnam to teach English, here's a list of essential things to do to prepare you for the move to the land of nón lás (the pointy hats for the newbies).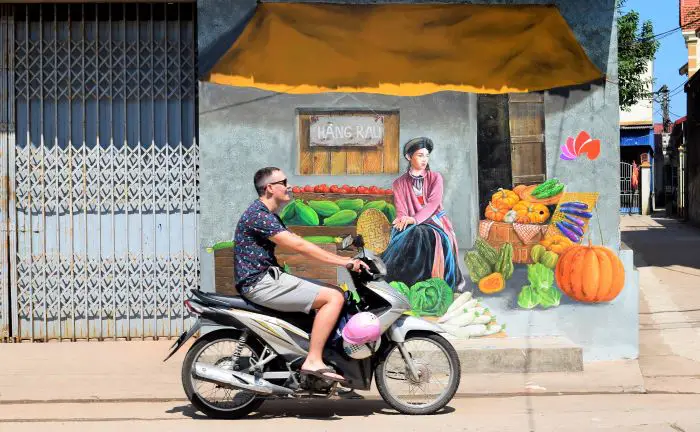 Disclosure: Wander Vietnam contains affiliate links. If you click on these links and make a purchase, we will earn a small commission at no extra cost to you. You can find our full disclosure policy and privacy policy here.
1. Look for work teaching English
Before you do anything, we recommend looking for work. This doesn't necessarily mean that you should have a job already set up and waiting for you. It is a good idea to scope out the job market for English teaching jobs. This way you can put your mind at ease and get a feel for the different types of TEFL jobs and have a better idea of how things work in Vietnam. If you do see a job you like the sound of, nothing is stopping you from sending a quick email and setting up a Skype interview. If you do manage to bag yourself a job before arriving in Vietnam, great! You will have one less thing to think about and the company can help you obtain your initial business visa to enter the country.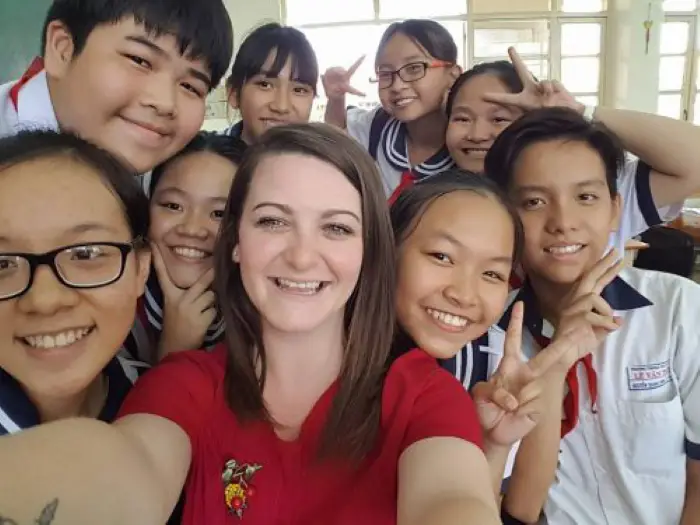 Click here for more information on how to find TEFL jobs in Vietnam!
2. Prepare your documents before you move to Vietnam
This is probably the dullest and most stressful part of the process of making a move to Vietnam. Whilst this aspect of moving to Vietnam is not the most fun thing to think about, you will need to make sure that your documents (degree paper, TEFL certificate and criminal background check) have been notarized. This means that you need to get your documents certified by a solicitor, send them to the embassy of your home county, and then to the Vietnamese embassy for them to be legalised.
This process may be slightly different for citizens from different countries, so we recommend seeking legal advice to be sure. We were lucky as we were able to do this process whilst in Vietnam, but since 2018, the UK embassy in Vietnam no longer offers this service. If you have already left your home country, you will need to airmail your documents back to the UK to complete the notarization process.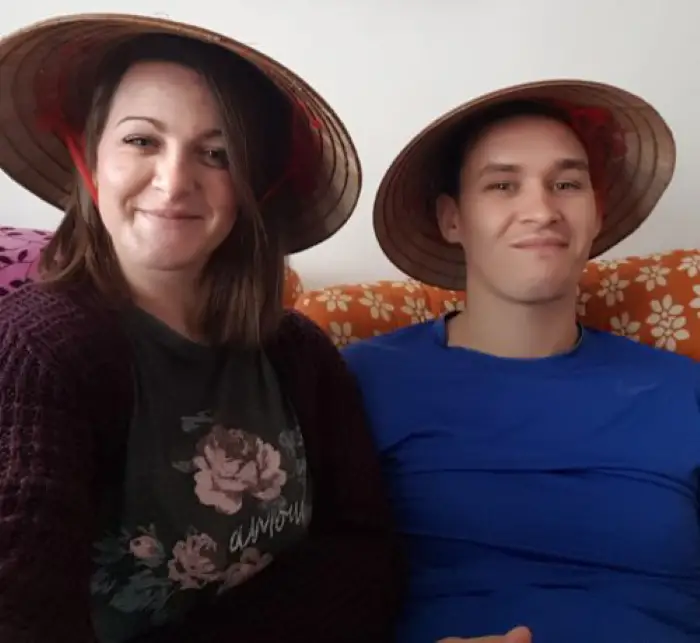 3. Check your passport validity and pages
Before you move to Vietnam it's good practice to check your passport validity and how many pages are unused. If you're planning to be away for a year, make sure your passport has at least one year of validity on it. That way you won't need to apply for a new one whilst in Vietnam. We have both applied for new passports whilst in Vietnam, and on both occasions, the application process was super easy and fast. We both got our new passports back within a matter of weeks. However, we had to pay a £25 courier fee. Also, ensure that you have enough clean pages in your passport. You will need at least 3 pages; one for your business visa, one for your work visa, and one for stamps. If you are running out of space, it is probably best to renew your passport before leaving your home country. If you're a travel bug like us, then you will probably want to visit nearby countries.
4. Book your flights
Yay! Things are about to get exciting and your move is becoming less of a dream and more of a reality. It's time to get on Skyscanner and seek out the best deals for flights to Vietnam. If you don't have a specific date that you need to leave or arrive in Vietnam, we recommend checking out flight prices for the entire month to find the cheapest ones. Also, consider booking a flight to Bangkok or Kuala Lumpur and then finding a cheap flight with a budget airline like Air Asia or Viet-Jet Air to connect you to Vietnam. This could work out cheaper than booking a flight from your home country directly to Vietnam. Play around with the dates and nearby airports; you may find yourself a bargain!
If you happen to layover in either Bangkok or Kuala Lumpur for a few days, make sure to check out these awesome things to do in KL, or these off-the-beaten-path attractions in Bangkok.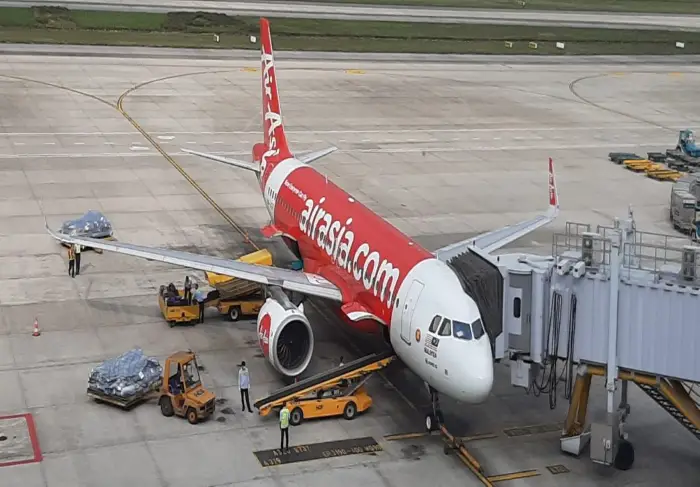 5. Obtain an entry visa to Vietnam
To enter Vietnam for work purposes you will need to get a 3-month business visa to start with. If you have already found a job beforehand, your company will help you with this. Based on our previous experiences, your employer will send you an invitation letter via email. You will need to print this out and take it to the airport with you. Also, bring along 2 passport photos and 25 USD in cash for the stamping fee. You will receive your 3 months business visa in your passport at the airport. If you haven't found work upon arriving in Vietnam, don't worry. Some agencies can help you obtain a 3-month business visa for an additional fee. Instead of an employer sending you an invitation letter, an agency will provide this instead. You can find these agencies via a quick Google search or by searching on the Hanoi Massive or Expats in Ho Chi Minh City Facebook pages.
6. Research the culture & food
Now that the boring logistics are sorted, it's time to start having fun researching the culture you're going to immerse yourself in. The culture in Vietnam is certainly going to be different from what you are familiar with at home. The first thing that shocked us and stood out the second we landed in Vietnam was the army of motorbikes whizzing along the roads. Crossing the roads in Vietnam is a task in itself. Then you will need to get used to eating your delicious bowl of Pho or Bun Cha from miniature tables and chairs on the street. We recommend watching a few YouTube videos or reading some blogs about expat life and food in Vietnam. Whilst these are not going to fully prepare you and prevent culture shock, they will help you understand a few things.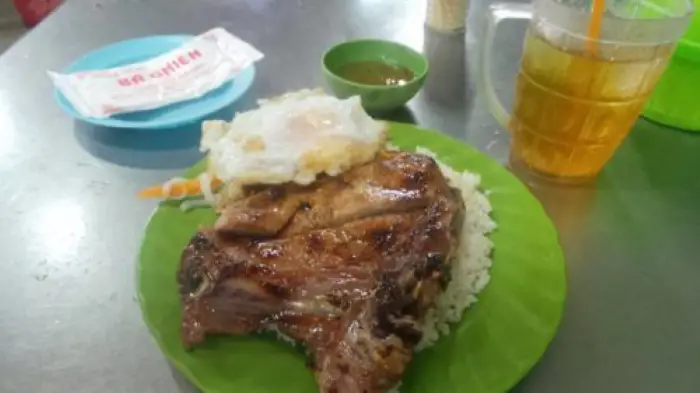 7. Learn basic Vietnamese to get you by in local areas
Before heading away to Vietnam, it's a good idea to buck up on your Vietnamese language skills. With all the up-and-down tones, Vietnamese can be difficult to learn. For example, the words nam (man), nấm (mushroom) and năm (five) all have different meanings. However, we're lucky in that Vietnam uses a Latin-based alphabet adopted from French colonial times; making it easier to read in comparison to Vietnam's neighbouring countries that use a squiggly hard-to-read script.
We recommend watching YouTube videos to practise listening and pronunciation. The Duolingo language app now has Vietnamese too! Duolingo will help you get the basics down and understand grammar structures. And…if you want to go all out, you can download apps such as Speaky or Tandem. You will find local people willing to help you natter away in Vietnamese in no time. In exchange, you can help them practice speaking English. To start with, we recommend learning greetings, numbers and food. Trust us, learning numbers will help you negotiate a better deal at the local markets. On that note let's do a short lesson.
Một said like mop – One
Hai said like hiii- Two
Ba said like ba (this one's easy) – Three
Dzô said like yo – Cheers
Congratulations! You just learned to clash beers and say cheers in Vietnamese. You're now ready to head down to Hanoi's Beer Street.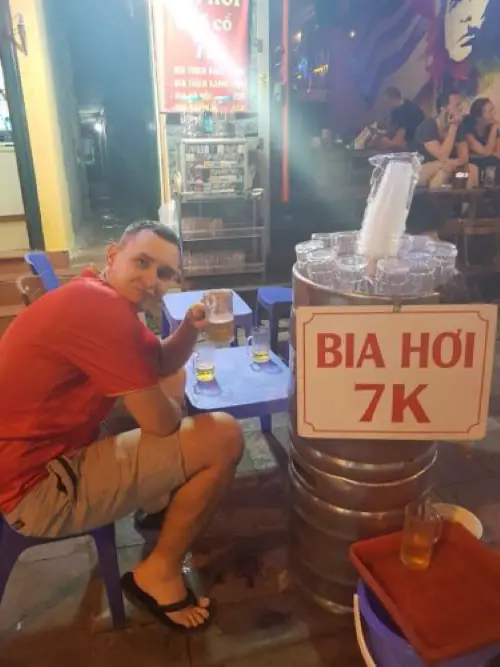 8. Look for accommodation to view when you arrive
Using the Facebook pages, start to scope out potential properties that you would like to view. We recommended looking for accommodation a week before you are due to fly. Unlike in the UK, finding accommodation is very easy. So easy that one time we rolled up with our backpacks on our backs, viewed a property, put down a deposit and moved in the same day.
The property you show interest in one day could be snatched up the next. There is no need to look for somewhere too far in advance. On that note, DON'T transfer money over the internet as a form of a deposit to hold somewhere. Only arrange a viewing for when you arrive. Why? Because the beautiful pictures you see are often old pictures and no longer resemble the state of the property. It's always better to view it in person. So, set up a few viewings in areas you think you may like to live in; this will help speed up the moving process for when you arrive in Vietnam.
Find out more about renting accommodation in Vietnam!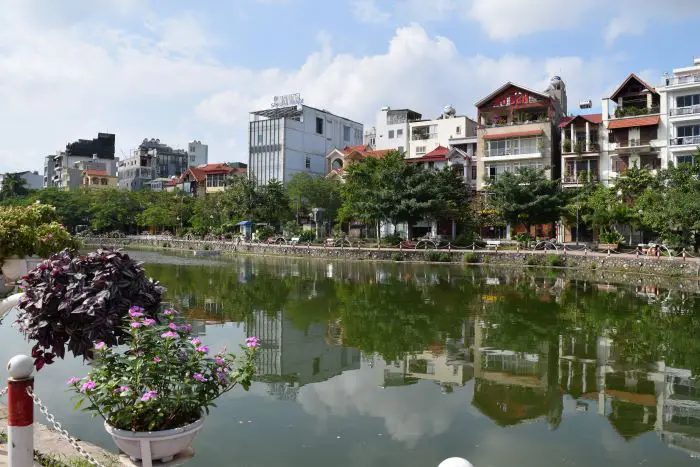 9. Packing – things you can/can't buy here
Eeek!!! The move to Vietnam is getting closer now. It's time to start packing. The important thing to remember is not to bring too much (unless you are planning to move to Vietnam permanently). If you are just planning to spend a year here, bring only one suitcase, this will make it easier for you when the time comes for you to leave or travel after your contract ends. Remember, you can easily buy all the essentials you need once you arrive.
Recommendations of what to pack
Work outfits – Trousers, shirts, ties, and shoes for men, and shirts that cover shoulders, knee-length skirts/trousers, and shoes for women. Western sizes can be difficult to source.
Makeup – Make sure to bring your favourite make-up. Whilst you can easily buy make-up in Vietnam, some of the well-known brands are a little more expensive than in the UK.
Games console – If you're an avid gamer like Jake, bring along your PlayStation or Xbox. They are quite expensive to buy here, even second-hand.
Things you don't need to bring
Basic toiletries – Things such as shampoo and body wash can easily be bought in the supermarkets here too. Bringing them with you will only add unnecessary weight to your case.
Pots & pans – Don't clutter up your case with kitchen equipment. You can easily buy these at the market at a reasonable price. Some types of accommodation may even include them.
Things you may have difficulty buying in Vietnam
Tampons – Ladies, if you only use tampons we recommend you stock up! Tampons are not impossible to find but they are certainly hard to come by, particularly the ones with applicators.
Larger size clothes and shoes – Yes! The struggle is real. Most of the Vietnamese population would easily fit into a UK size 6 and thus large-size clothes are more difficult to find. Jake finds it particularly difficult to buy EU size 44 shoes, as markets only sell shoes that go up to size 43.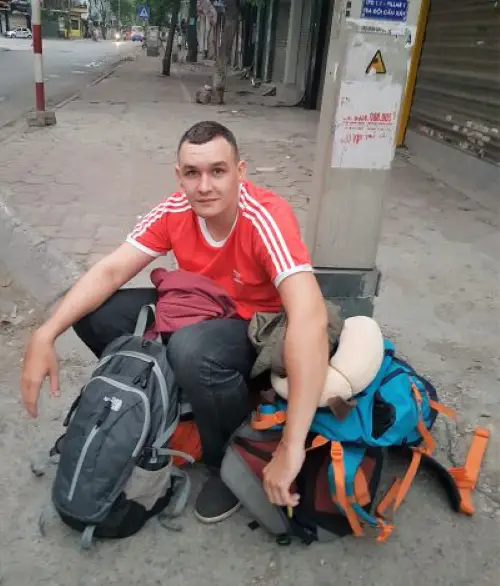 10. Throw a goodbye party
Phew, what a process to move to Vietnam! You have finally earned yourself a well-deserved drink. What better excuse than to throw a party? Round up your family and friends and have one last get-together before you fly out for your new life as a TEFL teacher. We know that goodbyes can be difficult, but remember, you can always return home if life in Vietnam is not for you. You will never know unless you try! So, have fun with your loved ones and get hyped about your move. P.S. Try not to throw a going-away party the night before you fly out, you don't want to miss your flight due to a hangover.
If you still haven't decided between Hanoi or Saigon, don't miss this Saigon vs Hanoi post!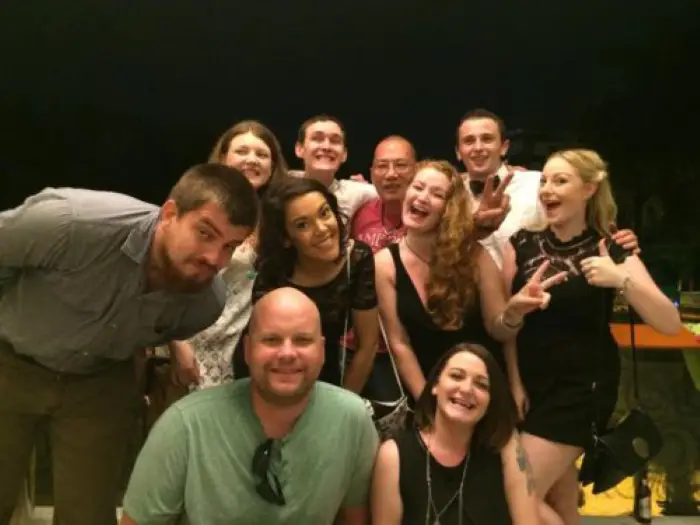 Like this post on how to prepare to move to Vietnam? Pin it for later!