Teaching English abroad is a rewarding and exciting opportunity. Once you are armed with your TEFL certificate, it is time to decide where you want to begin your ESL journey. After some research, you will realise that the possibilities are endless. But here is why you should ABSOLUTELY 100% teach in Vietnam!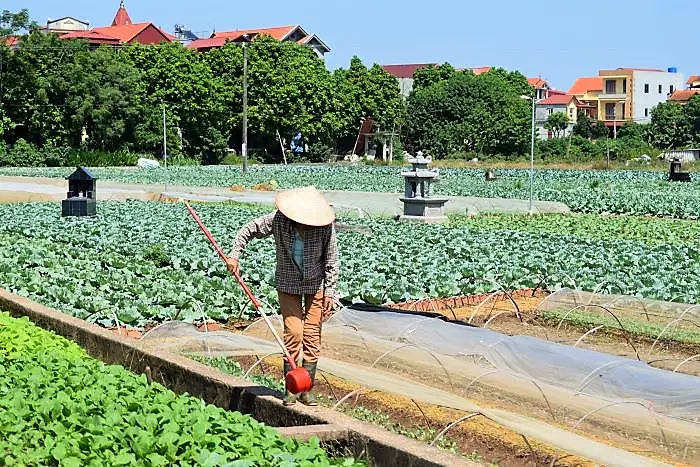 Disclosure: Wander Vietnam contains affiliate links. If you click on these links and make a purchase, we will earn a small commission at no extra cost to you. You can find our full disclosure policy and privacy policy here.
1. Authentic culture like no other
The way of life in Vietnam is like no other! From men singing karaoke and drinking Bia Hoi in the streets at 11 am, local ladies selling fresh fruits and veg along the side of the road, to thousands of scooters whizzing past, you will certainly not lack the authentic feel. So, if you're looking to leave your repetitive lifestyle in your home country for a way of life that is different, Vietnam is your best bet. Trade your car for a scooter, comfy chairs for toddler-sized stools, fish & chips for a steaming hot bowl of delicious pho and get stuck into a completely new way of life. It will be an experience that will stay with you for a lifetime.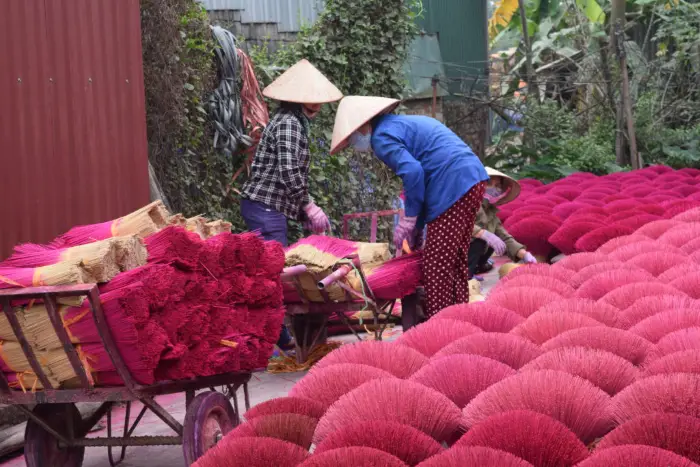 2. Taste bud popping food
When moving abroad, food is without a doubt a deal-maker or deal-breaker. We have been to so many places where we could see ourselves living for a while, but the food has often put us off. Whereas Vietnam, undoubtedly has one of the best cuisines in the entire world. Vietnamese food is probably popular in your home country too, but instead of paying $10 for a bowl of Pho, you can get the real deal for just a dollar or two.
There are countless street vendors and restaurants for you to eat at. A shameful secret of ours is about to be revealed…we have never cooked a meal in our entire time of living in Vietnam! Vietnam not only caters to meat-eaters but also has a considerable amount of tasty veggie options too. You can find plenty of local places that serve vegetarian food, particularly in the ex-pat areas.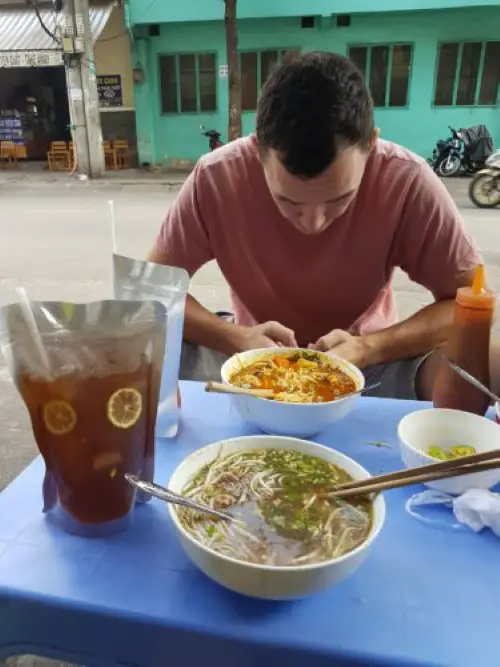 3. Weather to suit everyone
Is the weather a big deal for you? Are you dying to escape the cold, dreary weather in England? Vietnam boasts sunshine all year round! (especially in the South). Trade your Saturday mornings of looking out the window waiting for the rain to stop, for sunshine and cocktails by one of the many rooftop pools dotted around Ho Chi Minh City.
The weather in the South of Vietnam is hot all year round and temperatures very rarely drop below 25 degrees Celsius. However, if you do like the cold and cosying up in your pj's under a quilt watching Netflix, Hanoi has that opportunity too! Hanoi has all 4 seasons, giving you the best of both worlds. Summer is all about sunshine and exploring the surrounding mountains, and winter is all about sitting on a local corner and warming up by tucking into a steaming hot pot.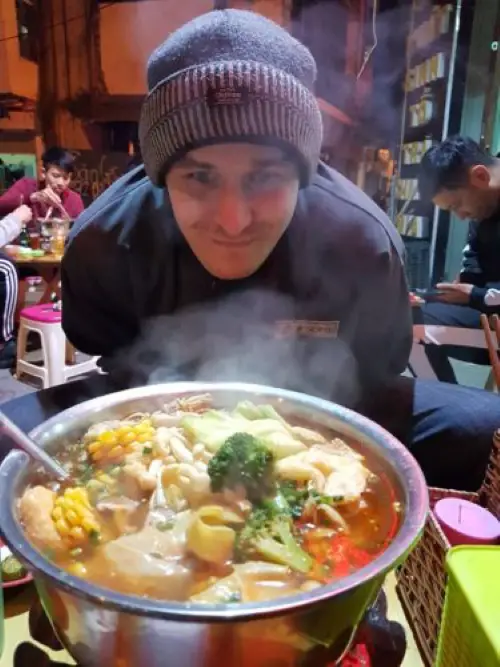 4. A great base for travelling
Teach in Vietnam and you will have plenty of opportunities to travel. With the sheer number of holidays; Christmas holiday, Tet holiday, long national holiday weekends, and a 3 to 4-month summer break, you will not find it difficult to take time away. The best thing is that Hanoi and Ho Chi Minh City both have international airports, making it easy to fly to far-flung destinations across the world.
Just a quick search on Skyscanner and you can easily bag yourself a cheap flight to nearby countries. Fancy backpacking Thailand? Or fancy seeing the weird and wonderful in Japan? Just hop on a flight! Vietnam makes for a great hub for travel in Asia.
During long weekends, you can easily hop on a bus or train to other parts of Vietnam. Buses and trains are super easy to book at one of the many tour shops, or the transport stations themselves. If you're based in Ho Chi Minh City, you can get away to the mountains in Dalat or the beaches of Vung Tao or Nha Trang. If you're based in Hanoi, you can take the weekend to float away on Ha Long Bay or peer out over the rice terraces in Sapa.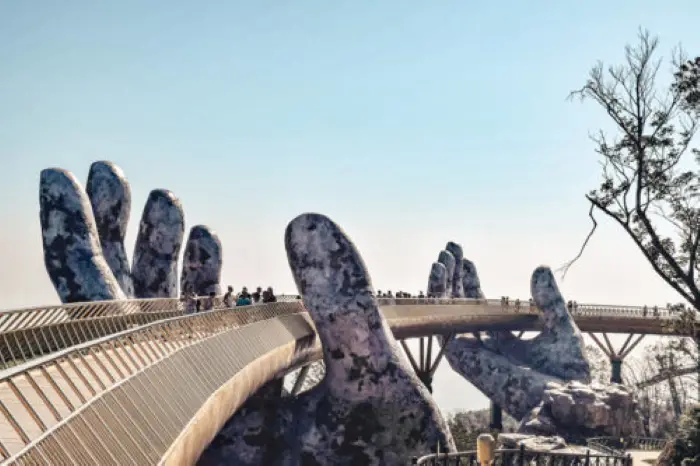 5. Ability to save money
Vietnam is not only a great place to live and work, but it is also great for saving dollars too! With high salaries for English teachers and a low cost of living, you will have plenty of money left to pay off your debts at home, go on backpacking trips through a place like Central Asia and Europe, save up for a mortgage, or just enjoy life to the fullest. The choice is yours!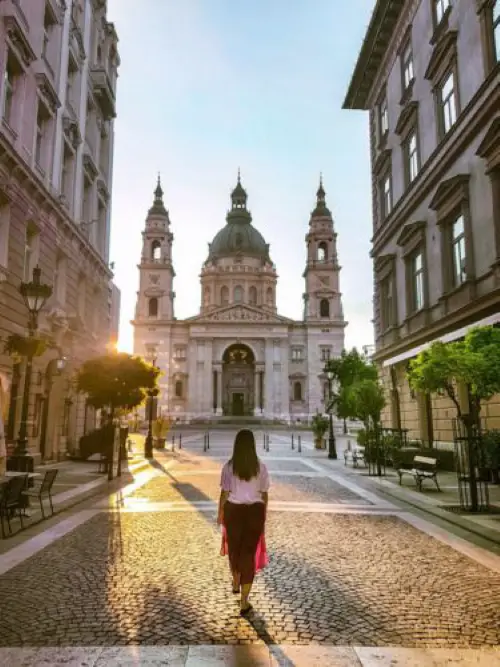 6. Nightlife for everyone
When it comes to nightlife, there is something for everyone! Are you rock chic? Or maybe you're an indie dude? Both Hanoi and Ho Chi Minh City boast an array of bars that host all kinds of events, where you can kick back and relax after a long day of teaching English. One week you could be dancing away to live Jazz music, and the next you could be rocking out to a rock band. Or maybe you prefer a laid-back/chilled vibe. If so, head over to the old quarter in Hanoi to down some 5k (21 cents) beers whilst interacting with locals, and travellers, and watching the world go by.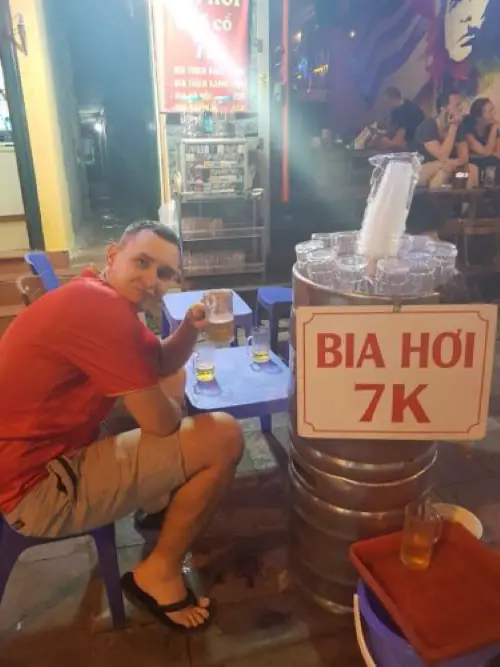 7. Social activities and making friends
Teach in Vietnam and gain a whole new social circle! When moving abroad, the social aspect of it plays a huge part. Unlike the horror stories we hear coming out of China, where teachers are placed in the middle of nowhere with no other ex-pats, Vietnam has a large ex-pat community. There are even 'ex-pat districts' such as Thao Dien in Ho Chi Minh City and Tay Ho in Hanoi. Most ex-pats live in these areas where there are plenty of Western eateries and shops.
Aside from the ex-pat areas, there are plenty of Facebook groups, such as Hanoi Massive and Expats in Ho Chi Minh City, where you can find out about the latest events and weekly meet-ups. You will be surprised at how easy it is to just put up a post asking to meet up with people with similar hobbies and arrange to get together.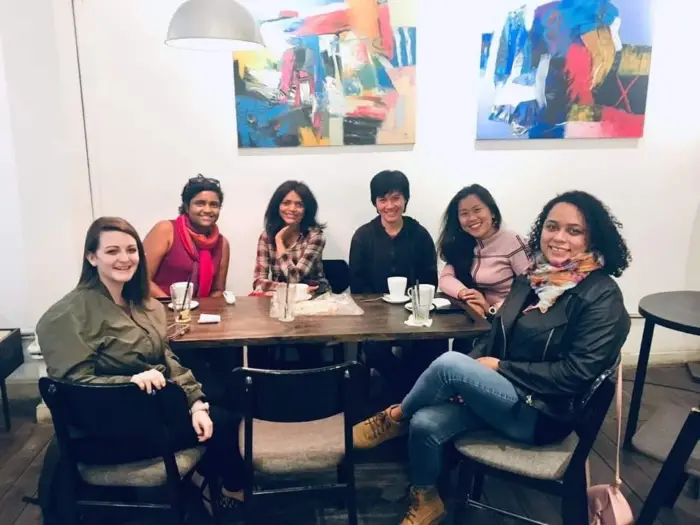 8. Easy to get visas
If you're a native English speaker with the correct teaching English qualifications, visas are easy to obtain. A 3-month business visa can be acquired within a matter of hours. Afterwards, your employers will do all the hard work in obtaining your work permit and visa so you can continue to teach in Vietnam legally.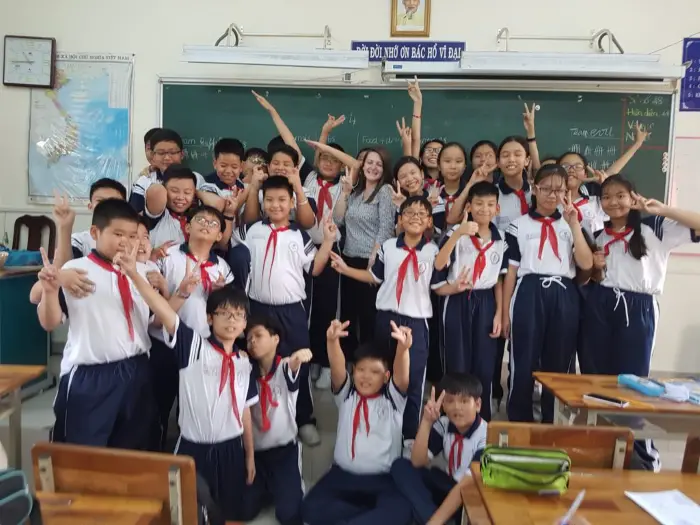 9. Endless job opportunities
Finally, the endless job opportunities for teaching English make the move to Vietnam easy. You can easily find work before coming to Vietnam, but you can also just rock up and find a teaching gig within a matter of days. Knowing that work is easy to come by, makes the move to Vietnam a bit easier.
Check out our post on how to find English teaching jobs in Vietnam.
Did you like this post on reasons why you should teach in Vietnam? Pin it for later!