Are you looking for work as an ESL teacher in Vietnam? Here we will walk you through how to find and land your dream job! We will tell you the best places to seek job opportunities, how to apply for a job and the dos and don'ts during an interview. When you first start job searching it can be a little daunting. Heck, we have done it 3 times over and each time is a little nerve-racking. How do I find the perfect job for me? Is the company I choose legitimate? The constant pinging on the phone and weeding out the job offers that don't meet your requirements can all be a little stressful. Read on to find out exactly how you can find English teaching jobs in Vietnam. If you're still not sure about teaching in Vietnam, check out this article first for reasons you should!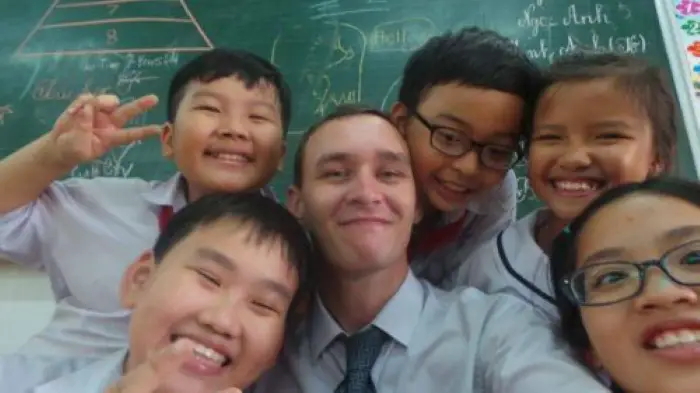 Disclosure: Wander Vietnam contains affiliate links. If you click on these links and make a purchase, we will earn a small commission at no extra cost to you. You can find our full disclosure policy and privacy policy here.
Creating an English teaching job CV
First and foremost, you will need to create a CV and cover letter that is tailored to teaching English. It's no use in having a great CV that only talks about your office experience or working as a bar promoter at university.
The most important thing to note in your CV is your qualifications. Do you have a degree and TEFL certificate? This should be in the opening paragraph. Why? Because they are the main TEFL requirements and you need these two documents to obtain a work permit and a visa to work legally in Vietnam. These are what attract an employer's attention first. Even if your degree is not in the education or language field, any degree is fine and is still important for obtaining English teaching jobs in Vietnam.
Secondly, make sure your CV details any relevant experience you have in teaching or working with children. If you have taught in schools before, write it down. Or, have you volunteered to work with children? Write that down too. If you haven't had any relevant experience, no need to worry. Think about your previous jobs and how the skills you have acquired from them can be transferable. For example, maybe you have worked in a customer service role and had to interact with non-native English speakers. Maybe you have worked a term at a summer camp. Or even worked in telesales. Make sure to sell the skills you have acquired and how these can be implemented in an educational setting.
CV creating tips
Include your contact details – Include details so employers can contact you easily. If you have Skype, make sure to include it. If you are applying for jobs from outside of Vietnam. Employers will need this to do a video interview with you.
Fit the information on 2 pages – It can be tempting to write your whole life story but try to be concise. Remember, quality over quantity.
Proofread it – Make sure to proofread your CV and cover letter. It's not going to look good if you're applying for an English teaching job if your CV is dotted with mistakes.
The best and worst time to start looking for work
There is no shortage of English teaching jobs in Vietnam! There are tons of teaching jobs available and the good news is that you can pretty much bag yourself an English teaching job in Vietnam all year round. Of course, there are periods when there may not be as much work as others. If you like the idea of working in language centres, you're more likely to find positions all year round. Language centres don't close for summer as the public schools do, therefore they are constantly looking to hire teachers.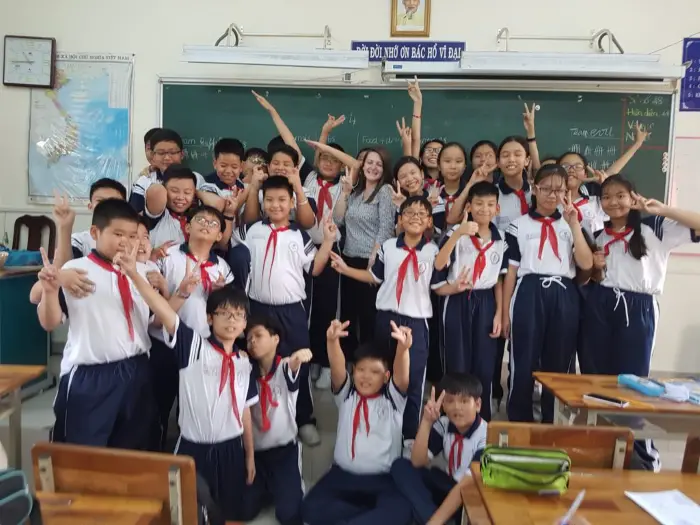 If you are not set on teaching for a full year in Vietnam, you may want to start applying for summer work in the language centres around the beginning of April. The summer school will finish in August, so that will give you a few months of experience and enough time to decide if you would like to continue your TEFL journey in Vietnam.
If you like the idea of teaching in public schools, it is best to apply for these positions in July or August, as the school year starts at the end of August or the beginning of September. Christmas time is also a good period to look for work, as many teachers decide to leave at Christmas. Employers will be looking for other people to fill their space ready for the start of the second term in January.
As for the worst time to apply for English teaching jobs in Vietnam, there isn't one. However, we would suggest avoiding looking for work during the Tet holiday (Lunar New Year), as everyone in Vietnam is busy preparing for the national festivities. Also, it is quite late in the academic year, so most positions are already filled and teachers are unlikely to be leaving as there are only 2-3 months left before the end of the school year.
Applying for English teaching jobs whilst in Vietnam vs applying outside of the country
Applying for jobs in Vietnam vs applying for jobs outside of Vietnam is something you should take into consideration. Both have their advantages and disadvantages. By applying for jobs whilst you're outside of Vietnam, your employer will be able to help you obtain (and pay for) your 3 months business visa for when you arrive. They are also likely to pick you up from the airport and put you up in a hotel or shared house for the first few nights whilst you find accommodation and get yourself acclimatised.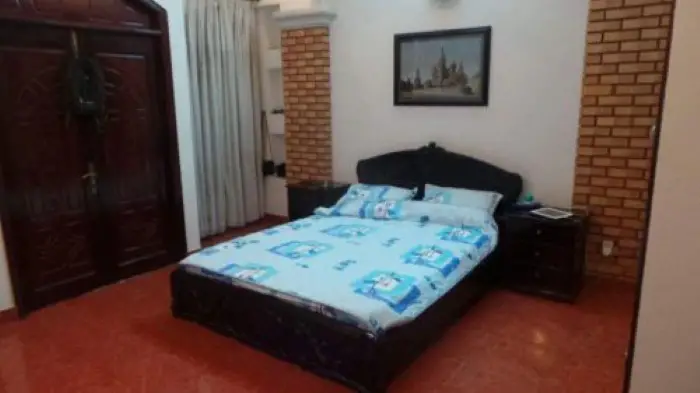 Alternatively, by applying for jobs whilst you're already in Vietnam, you're likely to get more interviews, particularly if the academic year has already started. This is because employers are looking to interview a teacher quickly and have them start within a week of the interview. If you are applying for jobs outside of Vietnam, then the chances of you getting to Vietnam and starting work within a week are quite slim. Another benefit of applying for English teaching jobs in Vietnam is that you and the employer have the opportunity to meet each other in person and get a feel for the work environment before agreeing to anything.
Where to find teaching English jobs in Vietnam
Phew, now you have worked hard on creating a shining CV and cover letter, it's time to start applying for some positions. Unlike in the UK, most jobs are advertised on Facebook. That may seem a little strange and even a little shady, but trust us, it is the norm here. It's easy for employers to post ads on the many Facebook pages geared towards TEFL jobs. It is equally as easy for a teacher to post that they are seeking a position and wait for employers to bombard them with messages.
Here are a few of the best Facebook pages to look for work in Ho Chi Minh City:
English Teaching Jobs in HCMC Vietnam
Ho Chi Minh City (Saigon) ESL Teaching Jobs
English teaching jobs in HCM City
Here are a few of the best Facebook pages to look for work in Hanoi:
English Teaching Jobs in Hanoi
Hanoi English teaching jobs and accommodation
And finally…websites:
Have a look through the pages and see what types of TEFL jobs there are in Vietnam. Don't be afraid to message the OP to ask further questions about the position. If they are genuine (most are), they will have no problems giving you the information you are asking for.
If you decide to create a post offering employers to recruit you, make sure you state your degree, TEFL qualifications, and experience in your post. Don't be that person that just types out a simple message like "Native speaker looking for work. PM me with offers". YES, believe us, we have seen such entitled posts and they just don't look good. It doesn't intrigue employers.
Aside from seeking jobs on Facebook, you can also do a quick Google search and check websites and even TEFL companies. The only downfall to applying for jobs on these sites is that you are unlikely to get as quick a response as you would on Facebook Messenger. However, if you see a job that you think suits you well, don't hold back. Prepare an email, attach your CV, and hit send!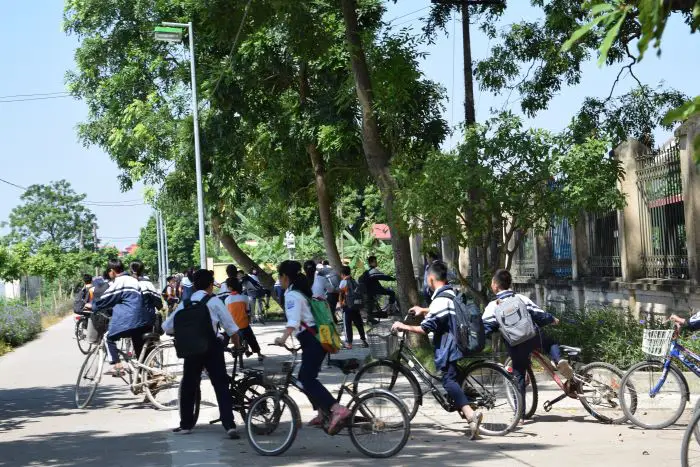 The interview
With the correct qualifications and experience/ skills, you will have responses in no time. If you applied for your teaching English job in Vietnam, it is always best to do a face-to-face interview. In the case of a face-to-face interview here are a few tips (these can also be applied to Skype interviews too):
Dress as you would for class
Wear casual/ smart trousers or a knee-length skirt for girls. A nice blouse or collared shirt. Ladies make sure your blouse covers your shoulders. It is seen as unprofessional to wear tops with your shoulders exposed in Vietnam. Also, don't wear flip-flops.
Be on time
Make sure you're on time. Showing up late sets a bad example and employers will lose faith in you to show up to class on time. Try to be 10 minutes early so you can familiarise yourself with the environment.
Bring your documents
Don't forget to bring your documents such as your degree, TEFL paper, and passport, so you can show your credentials are legitimate. However, NEVER EVER allow an employer to keep hold of these if you have not accepted a position with them. Even then, they only need them for a short amount of time to get your work permit and visa to legally stay and work in Vietnam.
Speak clearly and with confidence
After all, you are applying for an English teaching position. You can't be mumbling your words. If your employer can't understand you, how will they have confidence in you to teach children? Employers may even ask you questions that you deem as silly for an interview. For example, in one of our interviews, we were asked; "What's your favourite movie and why?". On the surface, this seems odd, but our employer was asking this to test how well we can speak and how well we can hold a conversation. So, if you are asked questions that seem off-topic, answer them as best as you can to show your ability to have a conversation.
Demo lesson
If you are asked to do a demo lesson after the initial face-to-face interview, make sure that this is no more than 30 minutes long. If it is more than 30 minutes long, then you are well within your rights to ask to be compensated. Don't be afraid of asking!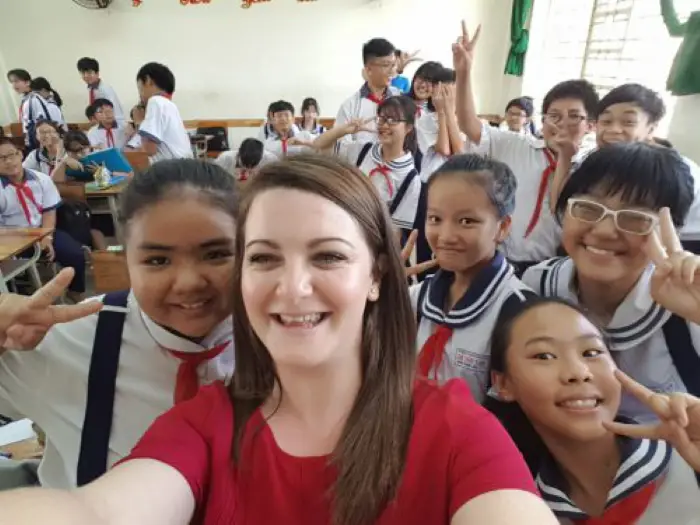 Things to consider before accepting a position
Yay! Congratulations, you have bagged your dream TEFL job in Vietnam. It's time to pack your bags and get stuck into a life of teaching, eating Pho, and drinking cheap Bia Hoi on the weekends. BUT wait…not all jobs are what they are cracked up to be. Here are some tips and some things to consider before accepting a position.
Read the work contract carefully
It is easy to see a 5-page document and scan over it thinking everything will be hunky-dory. Don't do this! Make sure you read your contract carefully and highlight any points that are unclear or you're unsure of. Then confirm with your employer, and even ask them to modify it if need be.
Make sure your employers are willing to get your work permit and help you with the correct visas
If any company refuses to obtain a work permit for you….RUN…RUN A MILE! This screams that the company are not above board. And, if they are not above board, nothing is stopping them from not paying you.
Check your contracted work hours
This is particularly important if you are on a salaried contract. Don't accept a contract that states your salary in exchange for 80–100 work hours per month. This is not fair, and it's not clear how many hours you need to work. Is it 80? Is it 92? Or is it 100? Who knows! It is best to get a salaried contract that states the exact number of hours per month.
Avoid contracts that have you working days as opposed to hours
Similar to the point made above, if your working days and hours are not stated in the contract, employers have the upper hand in making you work long hours, for no extra pay.
Sign every page of the contract and take a signed copy to keep for yourself
This will help resolve any disagreements down the line. Make sure you keep a hard copy for yourself to refer back to if you forget any of the information.
Don't allow companies to hold your documents hostage
Companies will need your documents at some point to apply for and obtain your work permit and visa. Allowing your employer to keep hold of your documents is necessary, but they don't need to hold on to your documents for the entire duration of your contract. Be nice, but also be firm, and do not allow companies to keep your documents. Companies that withhold documents are likely to keep them so you don't leave the company or find work elsewhere.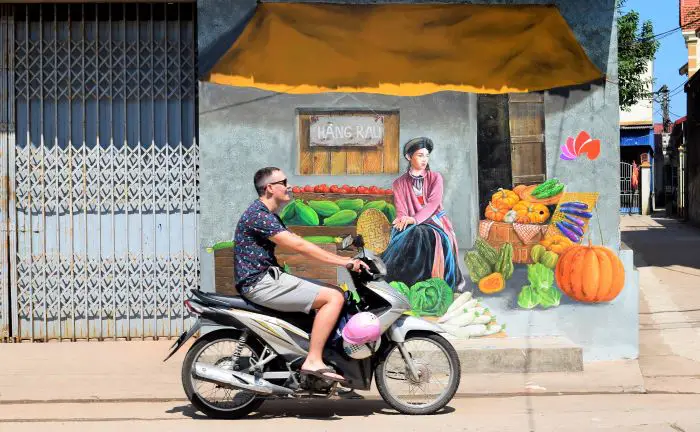 Have fun
Most importantly, enjoy your new job! I know some of the above points may seem quite daunting, but it is better to know this information beforehand. Overall, working in Vietnam is an amazing experience. We have been here for 4 years so far and have no plans to move. It just goes to show that there are some fantastic jobs out there.
There you have it, how to find a teaching job in Vietnam! Good luck with the application process and if you need any more help feel free to shoot us an email.
Like this post on how to get English teaching jobs in Vietnam? Pin it for later!