In order to get a work permit in Vietnam, certain documents are required in order to submit the work permit application. One of these documents is a health check. In this post, we will walk you through the steps to get a health check for the work permit purpose in Hanoi. A health check for the work permit process is needed for many jobs, including teaching English.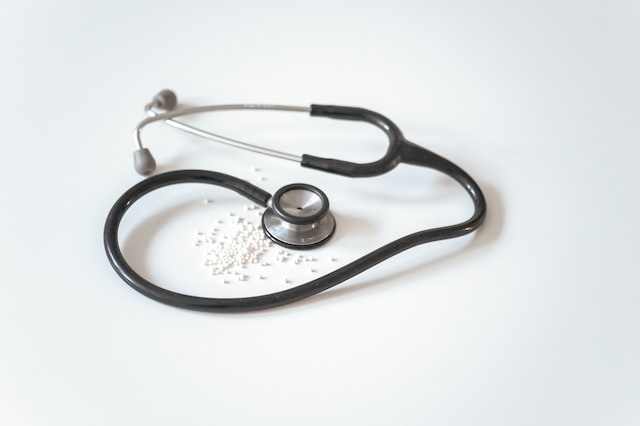 Disclosure: Wander Vietnam contains affiliate links. If you click on these links and make a purchase, we will earn a small commission at no extra cost to you. You can find our full disclosure policy and privacy policy here.
Where to get the health check
There are plenty of hospitals around Hanoi where you can go to get the work permit health check. However, the price of the health check varies massively depending on the status of the hospital you visit.
Medlatec, VinMec, Family Medical Practice, Hanoi French Hospital, and Dr Binh Clininc are all private hospitals and the prices vary from 1,000,000 vnd to 3,000,000 vnd. If you are serious about the health check and want a more thorough examination with English-speaking staff, you may want to consider these hospitals.
However, if your sole purpose is to get the health check only to satisfy the work permit requirements, then the best hospital to visit is Trang An General Hospital, located in Dong Da district. The full address is below:
59 Ng. Thông Phong, Văn Chương, Đống Đa, Hà Nội
The price of the work permit health check
As we stated earlier in this post, the cost varies depending on your chosen hospital. However, Trang An Hospital has to be one of the cheapest places to get a work permit health check. At just 500,000 vnd, it is much cheaper than the other hospitals. If you require 2 copies of the results, you will need to pay an extra 50,000 vnd.
What documents to take with you to the hospital
You only need to take your passport and passport photos. There isn't any requirement for the size of the photos. General passport photos will do. If you need 2 copies of the health check, make sure to bring two photos. If you forget your photos, the hospital will take them for you at a fee of 50,000 vnd.
Days and times Trang An Hospital is open for the health check
Firstly, there is no need to make a prior appointment. However, there is no harm in popping them a quick message on Facebook. On all three occasions, I have never had to make an appointment. The hospital is open for health checks as follows:
Monday – Saturday 7:30 am – 12 am
Monday – Friday 1:30 pm – 5 pm
What the work permit health check in Vietnam entails
The health check for the work permit at Trang An Hospital is in no way thorough. Firstly, you will be given a sheet of paper with all the room numbers that you need to visit. In each room, the practitioner will check certain body parts.
Firstly, you will be required to do a blood test, followed by a urine sample. After that, you will go to the room whilst someone quickly looks into your ears. Next, it's on to the eye test. Just like an eye test in the UK, you will read from the eye chart. After you will head downstairs whilst someone quickly looks into your mouth and take a chest x-ray. Finally, you take your sheet back to the reception and wait for the doctor to take your blood pressure.
That's pretty much the process and it takes around 60 – 90 minutes to complete everything.