Hanoi is not just a buzzin' city during the day, the night-time is also thriving with life, cheap beer, fun activities, and much more. After living in Hanoi for over 2 years, we have had our fair share of fun-filled nights, from chugging down the cheapest beers in the world to wandering around a flower market in the middle of the night. Read on to find our top pick of 13 things to do in Hanoi at night.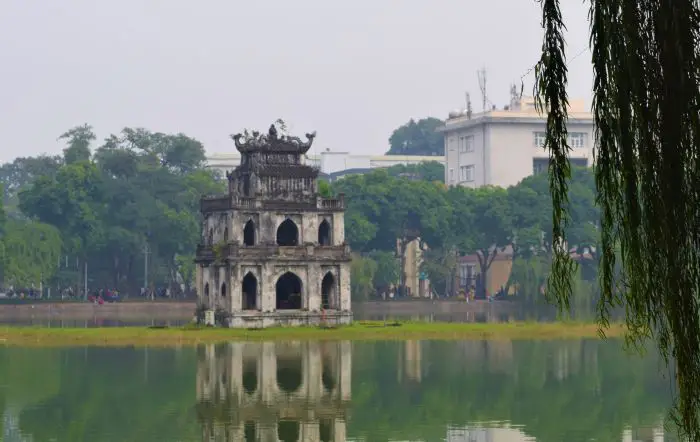 Disclosure: Wander Vietnam contains affiliate links. If you click on these links and make a purchase, we will earn a small commission at no extra cost to you. You can find our full disclosure policy and privacy policy here.
The best things to do in Hanoi at night
1. Chug beer at Bia Hoi junction
First up on this list of things to do in Hanoi at night, is the Bia Hoi junction. Hanoi is famed for its dirt-cheap beers that line the pavement of Ma May Street. No matter how much time you have in Hanoi, you should at least stop by for a couple of Bia Hois pulled straight from the cold steel kegs. Sit back and relax on the tiny plastic tools that are placed out onto the streets, inches from motorbikes and people whizzing past you. This area is popular with locals, tourists, and backpackers alike. The best bit…a cup of beer will only set you back 5,000 – 7,000 vnd ($0.21-30). Perfect for the budget traveller that likes a night out!
If you want more information, make sure to check out our ultimate Beer Street guide.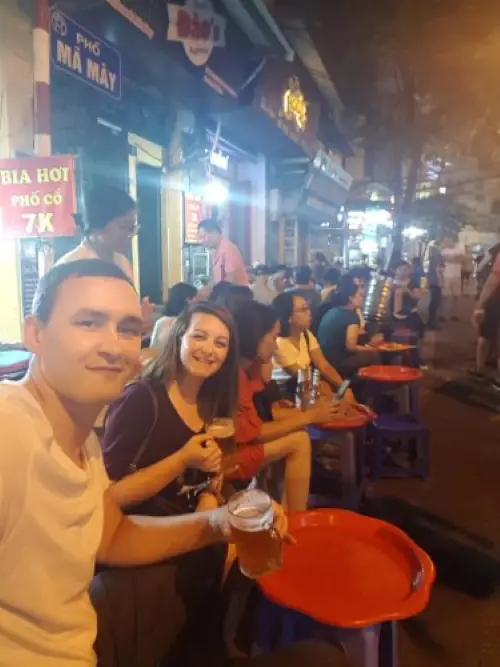 2. Stroll around Hoa Kiem Lake
Hoan Kiem Lake is one of the iconic images of Hanoi, and the heart of the Old Quarter. During the day, the lake is relatively quiet and calm, with only locals strolling around or going for a run. By night, however, the lake is bouncing with life. People turn out in their best dress, together with their families, young children, and pets. You will find students breaking out into a hip dance, young people skipping rope like a pro, artists buskin' away on their guitars or karaoke machine, and cute kids whizzing around in electric kiddie cars and motorbikes.
3. Sip cocktails with a view at Lotte Tower
For an awesome panoramic view of Hanoi's wild roads and sparkling city streets, make sure to head over to Lotte Tower. Lotte Tower is a whopping 65 floors tall and stands as the second tallest building in Hanoi, second only to Keangnam Landmark Tower. The 65th floor is home to the glass-bottom view deck boasting the best views of the city. The cost to enter the observation deck is between 130,000 – 230,000 vnd depending on the time of day. Whilst you can visit the observation deck during the night, it's best experienced during the day. By night you should head over to the restaurant for some fine dining and cocktails at the highest open-air bar in Vietnam!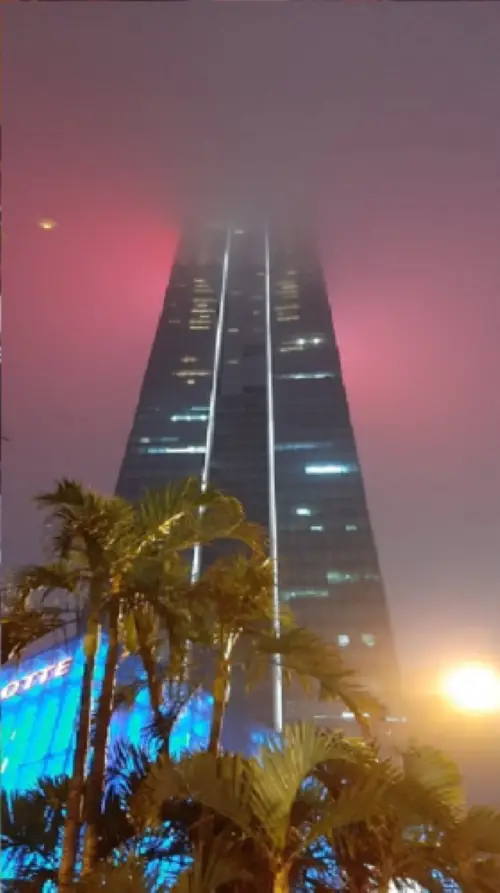 4. Go on a foodie adventure
Hanoi is the perfect location for foodies! At night, the streets come to life with food carts and local stalls furnishing the roads with tables and chairs for passersby to sit at whilst slurping down their hearty home-cooked dishes. With local meals selling for as little as 30,000 vnd a pop, there's no reason not to call by at each place you pass. With a variety of food, you could spend all evening tucking into some of Vietnam's best-loved dishes; pho, bun cha, bun rieu, mi xao bo, mi quang, the list is endless. If you're strapped for time, or simply want to find the best spots without the hassle of researching for yourself, you can always join a food tour.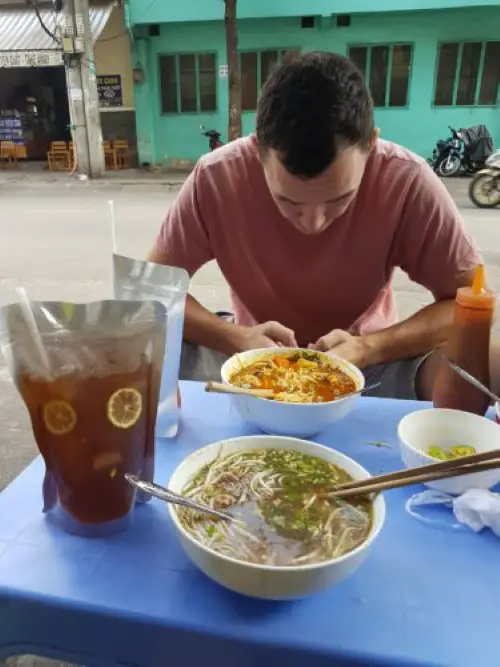 5. Dine on western food by West Lake
If you're craving a bit of fine dining, head over to the biggest lake in Hanoi, West Lake. This place is teeming with high-end restaurants and bars to boogie the night away. From tucking into a steak at El Gaucho, a juicy burger at Chops, or even a Sunday roast at the Fat Pig. The choice is yours!
6. Soak up the fresh fragrances at Quang Ba Flower Market
The idea of going to a flower market at night may seem a little strange, but it's certainly an experience to behold. The sweet fragrances and endless colours and depths of all the flowers make for a photographer's paradise. The market really gets into full swing from 1 am onwards, when all of the vendors are out in force selling bouquet after bouquet.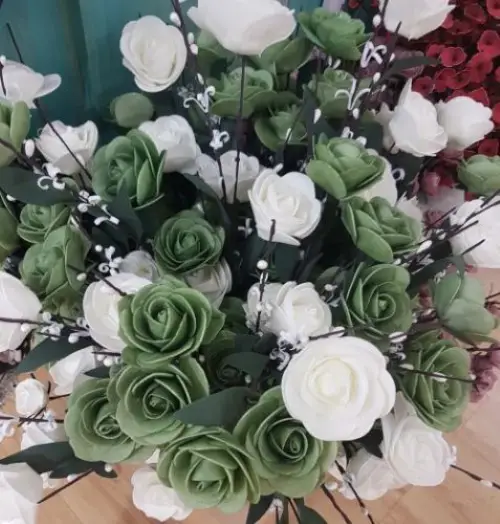 7. Watch a puppet show
Considered one of the best theatres in Vietnam, Thang Long Puppet Theatre is a must-visit for first-timers to the city.  Sit back and be mesmerised as puppets dance seemingly across the water, whilst portraying stories of ancient myths and folklore. The water puppet show is the ultimate cultural experience and is a perfect addition to any Vietnam backpacking itinerary. Water puppet shows are held nightly from 3 pm onwards and tickets cost 100,000 vnd ($4.28) for general admission.
Read more about a visit to the Thang Long Water Puppet Theatre here!
8. Tuck into a hopot on Ta Hien
If you happen to be in Hanoi during the cold winter months, from November to March, don't miss out on the chance of tucking into a steaming hot hotpot, known locally as Lau. Lau is best shared with a couple of friends, so it's a good idea to go with your travel buddies. Chuck in all kinds of fresh veg and meat and tada…you have yourself the perfect meal to keep your tummy feelin' warm and satisfied for the evening. All you need to do is master the art of using chopsticks so you can look like a pro as you skillfully dip into the shared hotpot in the middle of the table.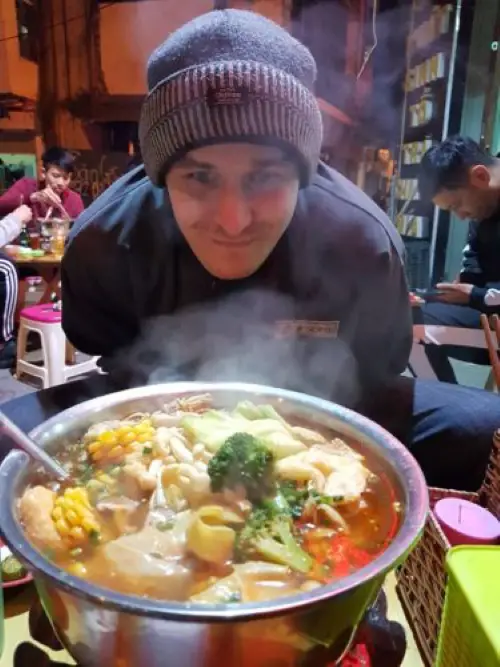 9. Bargain hunt at Hanoi Night Market
Fancy a spot for cheap shopping? Don't miss Hanoi's night market, located on Hang Dao Street. Vendors turn out in their thousands to sell all kinds of products, from cheap elephant pants, funky fruit outfits, cheap sports gear, electronics, Vietnamese trinkets, paintings, embroidery, and more. It's the perfect place to pick up traditional Vietnamese souvenirs. Even if you don't plan to splash the cash, the market is well worth a walkthrough for the chaotic atmosphere alone.
10. Get fancy at Tannin Wine Bar
Want to take a night off from boozin' beer? Head over to Tannin Wine Bar for a few vinos. Choose from the selection of house wines or delve into wines from around the world. Whilst you're at it, you may as well go all out and indulge in a cheese board accompanied by a selection of meats. The atmosphere in this cosy bar is perfect for taking a date, hanging out with a loved one, or having a catch-up with your best buddy.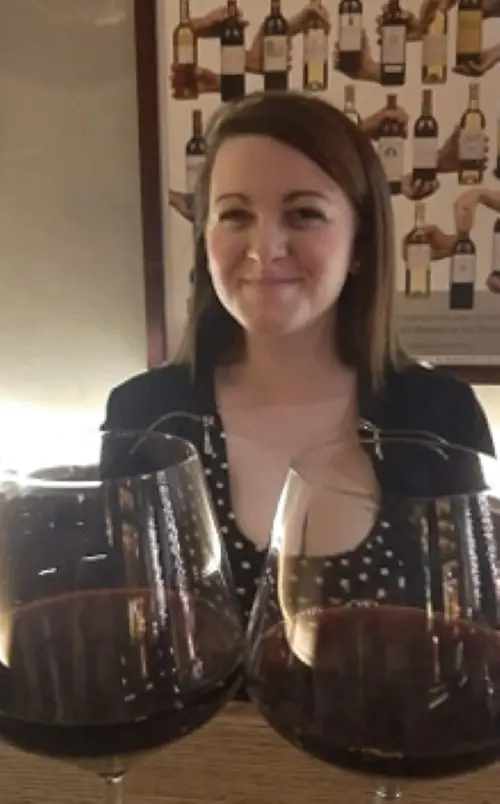 11. Go crazy at a karaoke club
Karaoke clubs are all the craze in Asia, and Vietnam is no exception. If you want to really get down with the locals, warm up your vocal cords and head over to one of the snazzy karaoke bars that are scattered across the city. Make sure you don't go alone though…you will need a group of mates to hire out a karaoke room together. Belt your heart out to all kinds of music. Just flick through the never-ending book of songs and press play. Whilst you're at it, order a few beers and a platter of fruit to go true Vietnamese style.
12. Watch a comedy show at Standing Bar
Ready for a night of giggles? Head over to the Standing Bar for some craft beers whilst sitting back and watching the latest comedians crack out a ton of jokes. Make sure to check out their Facebook page for the latest comedy events and to purchase your tickets in advance.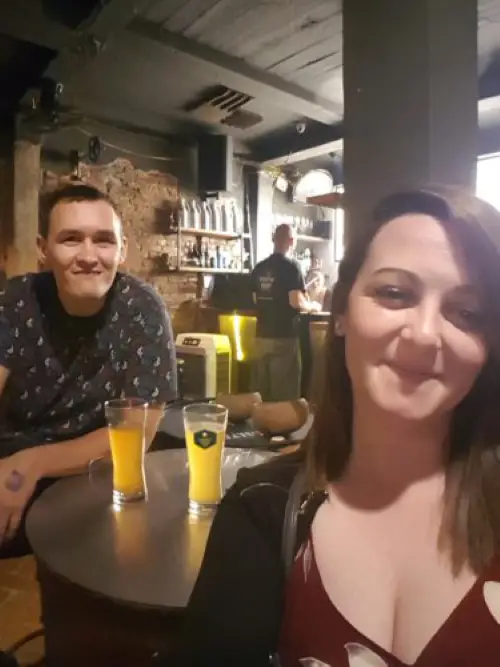 13. Cool down with ice cream by Truc Bach Lake
If the sizzling hot summer months in Hanoi have you craving some cool delights, make sure to head over to Truc Bach Lake for some super cheap, but delicious ice cream. Once you have indulged in ice cream, whilst overlooking the swan-boat-filled lake, make sure to take in the lively atmosphere of locals and ex-pats alike enjoying the evening in the many bars and restaurants that are dotted along the lake.
Where to stay in Hanoi
Acoustic Hotel & Spa – A stunning modern hotel in the heart of Hanoi. This hotel is perfect for those who want a relaxing stay in Hanoi to either start or end a Vietnam adventure. The hotel boasts large comfy beds, TVs, spa services, and a lovely rooftop bar for you to kick back and relax at the end of the day.
Nexy Hostel – A relatively new funky hostel that is in an excellent location; just 500 meters from Hoan Kiem Lake. The rooms are modern, clean and cosy. The hostel has both dorm rooms and private rooms, making it perfect for couples on a budget and for solo travellers who want to meet other people in the bar area.
For more deals on properties in Hanoi CLICK HERE!
Essential resources for travelling in Vietnam
Travel Insurance – It's a good idea to have insurance, particularly if you're going to be riding a motorbike. Our personal choice is Safteywing. You can opt for automatic monthly payments, just like a subscription. It can be purchased whilst already travelling and there is no cap on the duration of travel.
Visa – You are highly likely to need a visa for Vietnam. iVisa is a fantastic website that is super easy and quick to use. You can quickly make a visa application online.
Accommodation – Booking.com is our go-to when looking to pre-book accommodation online. Booking.com tend to almost always have the best rates and a FREE cancellation policy for most properties.
Overland transport – Our go-to website for overland transport is Bookaway. They have routes all over Vietnam and host a range of transport modes and companies. It is easy to book online and have your ticket sent to your phone.
Tours & Activities – If you want to book tours and activities for Vietnam online, make sure to check out Get Your Guide. Get Your Guide takes the stress out of booking activities abroad. You will also find a range of benefits, such as skip-the-line passes, lunch included in your tours, and so much more.
Enjoy this post on things to do in Hanoi at night? Pin it for later!